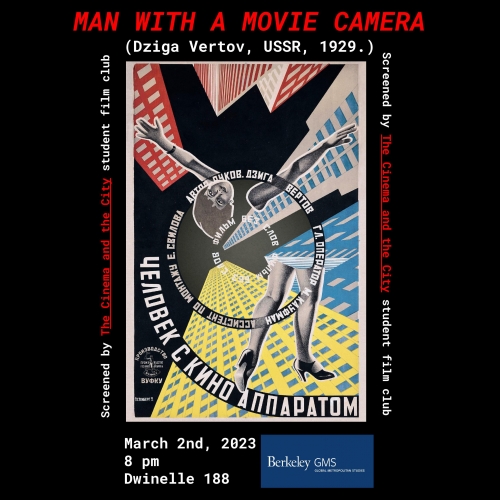 The Cinema and the City Student Film Club presents their first Spring 2023 screening

Man With a Movie Camera (1929, dir. Dziga Vertov, USSR.)
*with selected shorts beforehand
The Cinema and the City is a GMS supported film club through which students can critically engage with the relationship between urbanism and film. Rather than show movies which simply happen to be set in and concerned with urban environments, this film club is dedicated to uncovering the historical parallels between urbanization itself and film as an artform through periodic screenings and in-depth discussions held on campus.